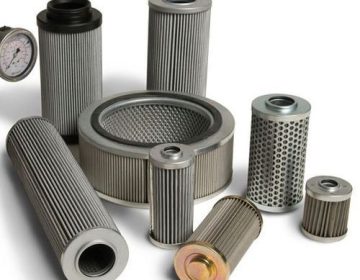 Welcome To VIZAG FILTERS (P) LTD
It is promoted by a woman entrepreneur Smt.T.SREEMANI in 1997 as an SSI Unit for the manufacture of various types of Industrial Filters, Filter Elements suitable for a majority applications required in many a process, Industrial Equipments including "Design and Development to Substitute import Filter Elements."
Our Product range includes High Efficiency Air Filters , Pulse Clean Type Air Filters, Systems of Gas Turbines , High Speed Blowers and Air Compressors, Lube Oil Filters (both throw away and reusable for compressors). Oil Engines, Automobiles etc., Hydraulic Filters for Steel Mills, Power Plants, Hydraulic Systems etc. Panel Filters for Air-Conditioning and Ventillation Systems, Dust Collector Bags and Bag Filters for Pollution Control Equipments and Gas Filters for Natural Gas and Process Gas and many a custom made special purpose Filters like Self Clean Automatic Viscous Filters, Strainers for water and HSD etc.
We use various kinds of Filter Media like Cellulose Paper, Glass Fibre Paper, Non Woven Felts, HDPE, Stainless Steel 304/316 Fine mesh or Sintered Stainless Steel mesh depending on the applications and working conditions of the filters and most of the Filter media is imported from United States of America, Germany , United Kingdom etc.
We feel proud to disclose that we have entered into TOT, Transfer of Technology Agreement with Ministry of Defence, Defence Research and Development Organisation, Centre for Technology Extension and Co-operation (C-TEC) for manufacture and supply of Nuclear Biological and Chemical Filters for use in War Ships.
We are equipped with most modern and latest test facilities for testing of Filters as per National and International Standards.
Plot No. 111, 'D' Block, IDA, Autonagar, Visakhapatnam - 530 012 Andhra Pradesh - India
+91 9160912729 +91 9989069696
info@vizagfilters.in sales@vizagfilters.in